If you are new to This Reading Mama, WELCOME!  I am on my 2nd week of a 10 week series regarding struggling readers. Please click HERE or on the image above to read all the posts in this series so far.
*This post contains affiliate links.  To learn more about this, please read my disclosure policy.
A Lesson From the Pool
ALuv (almost 6 years old) is currently taking private swim lessons.  We have been trying to get him to put his head under the water for over a year now to no avail.  We are hoping someone else can help him.
His biggest fear on his first day was that his swim instructor would throw him into the deep end.  Of course, she didn't.  Why not?  Because he is a struggling swimmer.  And he needs to practice basic swimming skills before he can become an independent swimmer.
It is the same with struggling readers.  We need to be careful that we give them texts they can read so they don't "drown".
Richard L. Allington has a wonderful book entitled, What Really Matters for Struggling Readers.  It is written from a classroom/school perspective, but what he says about struggling readers can apply in any setting; whether in public school or homeschool.  He makes some a great points and offers practical help regarding giving kids texts they can read & comprehend.
Why High-Success Reading Is Necessary
While there are many reasons high-success in reading is needed (fluency, comprehension, etc.), but I'd like to focus on reading attitude today.  Last week, I posted how kids who struggle to read sometimes lack motivation.  They "know" they can't do, so they avoid it.  Allington says that "high-success reading is absolutely critical…to the development of positive stances toward reading." (pg. 57)
Conversely, when kids are given texts that are moderately hard or on their frustration level, especially if that's their main diet (as it can so often be in the upper grades), "off-task behaviors and negative attitudes" were observed. (pg. 58)  I mean, really…who wants to be asked day after day to do something that is frustrating with minimal help?!?  I know I don't.  And struggling readers don't, either.
Leveling Your Books
One suggestion Allington gives is LEVELING YOUR BOOKS. While there are several different leveling systems (i.e. Clay, Fountas & Pinnell, Chall, Step Into Reading) which can be helpful, Allington gives a practical suggestion for teachers and parents.
He suggests you take the book, skim through it, look at the page format, type size, sentence length, topic familiarity, word choice, and story predictability. Then, find a "benchmark book that most closely approximates the difficulty of the book to be leveled". (67)  For practical tips and help on leveling your own books, you may want to check out my ebook, How to Choose "Just Right" Books.
Reading Series Books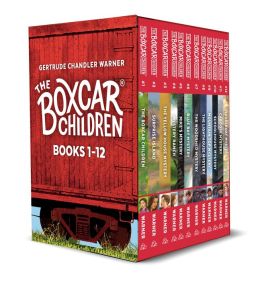 Another great suggestion Allington gives for struggling readers is to LET THEM READ SERIES BOOKS (such as The Boxcar Children, Arthur, Judy Moody, Clifford, or Polk Street School books).  The struggling readers I've tutored have enjoyed Cam Jansen, Hatchet series by Gary Paulsen, and Hank Zipzer. I also have a list of nonfiction series books that are great for struggling readers.
Series books are great for a few reasons:
1) central characters are familiar
2) stories are predictable
3) vocabulary is comfortable
4) text structure is typically the same from book to book
5) author's style is predictable. (pg. 81)
In other words, series books can become a comfort zone and can contribute to high-success in reading and comprehending, which are both needed.
Homework/Independent Work Needs to be at INDEPENDENT Reading Level
Do you have a struggling reader in your home?  Here's a suggestion I have regarding homework.  One thing I noticed with my tutees (even those attending private schools) was that in most cases, their homework reading texts were at their frustration level; or at best, at the top end of their instructional level.  Instead of asking them to read it to me, I used that text as a read aloud.
If you notice your child's homework texts are too difficult and she get easily frustrated, it's not "cheating" to read it to her!  Discuss this with your child's teacher.  In a perfect world, your child's homework texts SHOULD be on her independent level, meaning she can read and comprehend without help.  If your child's teacher would like her to read the same text as the rest of the class, maybe you can ask the teacher to modify the text to make it more readable for your child.  I've done this before as a teacher and tutor.
Reading Ability Goes Hand-in-Hand with Reading Attitude
Struggling readers need texts they can read (and comprehend) to improve not only their reading ability, but also their reading attitude.  When we ask students to perform in their frustration zone, we are not doing them any favors.  I would even suggest to you that very minimal (if any) learning takes place in their frustration zone.
What good would it have done for the swim instructor to throw my son into the deep end in his first lesson?  He would have learned one lesson: swimming is too hard (not to mention scary) and should be avoided at all costs.  When we give students texts they can read and comprehend, we are empowering them with the attitude: Reading is not too hard and I don't have to avoid it. And that, my friend, is one of the best gifts we can give a struggling reader!
You can find more practical tips on leveling your books and helping readers find "just right" books in my ebook, How to Choose "Just Right" Books: Helping Kids Grow as Readers. Below, you will find one of the printables resource pages from the appendix in my ebook, designed to help kids identify "just right" books for themselves. Click HERE or on the image below to download for FREE.
~Becky
Want MORE Free Teaching Resources?
Join thousands of other subscribers to get hands-on activities and printables delivered right to your inbox!