I'm so excited to share my FREE Valentines PreK Pack!  All of the activities are very similar to the other PreK Packs I've created, including my Winter PreK Pack.  Here's a sample of what you can find inside. {Please note this pack has been updated and expanded! You can find the free download link at the end of this post.}
Valentines Literacy Activities
matching letters to their sounds
Roll-a-Syllable
My Heart Emergent Reader (3 leveled versions)
Valentines Math Activities
Cut and Pattern Cards
Valentine Numbers 1-10 and 10-20
Where's the Love? 20 Grid
AND MORE!
You will find my UPDATED and EXPANDED Valentines Pre-K/K Pack HERE!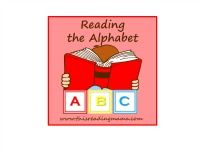 If these activities are perfect for your child, you may also want to try my FREE PreK reading curriculum called Reading the Alphabet, designed for those PreKinders who already know their letters and sounds, yet aren't quite ready for a faster-paced Kindergarten curriculum!  The next free lesson will be available this Friday.
Have older learners?  Try these Valentine's Day freebies and activities: Valentine: My Candy Word Sort, Teaching Dialogue with Conversation Hearts, and Valentine's Writing Craft.
Like what you see?  Then please follow along via Facebook, Pinterest, Twitter, or G+.
~Becky
Want MORE Free Teaching Resources?
Join thousands of other subscribers to get hands-on activities and printables delivered right to your inbox!